I'm forever grateful for the healing & transformative power of Sunny's love. She taught me so much about myself and my capacity to love and forgive. The truth is, I've never been fond of pets — including dogs. No one would ever call me a dog lover. I have friends that have dogs as a part of their families. But, it wasn't my thing — at all. However, having a dog stayed on my daughter's wish list. Every time she asked, I issued a firm no, no, no. My hands were full and I had no interest in taking on the responsibility for anything that required food or shelter under my roof. Although I did get her a pet fish — LOL. One thing is certain: life will bring about change. And so it was 2013, the year of professional transition for me. And with that shift came an opportunity for me to open up my heart and home to this beautiful dog — Sunny.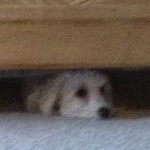 From the first time I laid eyes on her, I was smitten. It still blows my mind that she met every one of my criteria: no shedding, smart, energetic, courageous — my exact words were "cute, loving, but I cannot have a punk dog" ?(LOL) People were genuinely shocked when meeting the dog behind the bark. She was a feisty little thing.
The funny thing is, I adopted her to be a companion for my daughter. They were buddies — sometimes. Actually, they behaved liked siblings. A relationship defined by love and sibling rivalry. It was clear, Sunny was my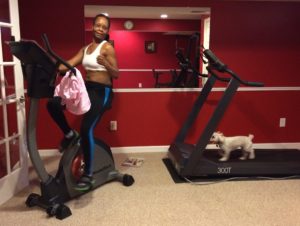 companion. We had a very special connection. We understood, respected, accepted, and protected each other. It was like a dam of love had been released and the intensity of it never let up. Even her last minutes on this earth she and I spent in the presence of a love that is still palpable almost 8 months later.
She wasn't with us long; she was so young that her death is still shocking. And while I still have moments of unbelievable sadness about her absence. Here's what I do know: God knew we needed each other. And I'm grateful for all that it meant. I will one day adopt another rescue dog. But for now, I'll bask in the afterglow of the love, laughter and pure joy of the wonderful memories of my Sunny girl.