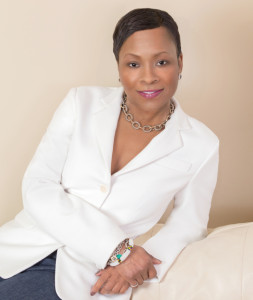 With the vision of helping organizations create stronger alignment between their Talent, People Practices, Vision, Values and Brand, our Founder and Principal, June Stewart launched Amplify Partners, LLC in 2013.
June spent over 30 years in global roles leading Human Resources, Customer Service, and Corporate Services functions in Healthcare, Retail, Financial Services and Telecommunications. Spending most of her career in transformative roles: high growth and start-ups, June worked with some of the industry's leading executives and teams at L Brands, KeyBank, Bank of America (f/k/a Barnett Bank Inc.), AT&T, Quantum Health. During her tenure, she participated in work that was recognized by the winning of coveted awards: Malcolm Baldrige National Quality Award, Fortune's Worlds Most Admired Companies, Best Places to Work, Working Mother 100 Best Companies, Diversity Inc. Top 50. June knows what it takes to create employee and customer centric organizations where value, innovation, process and partnerships are fundamental to achieving results. 
A graduate of Spelman College, June Stewart is a well learned Executive with a repertoire of numerous certifications: Official Member of Forbes Coaching Council, Hogan Assessments, Marshall Goldsmith's Stakeholder Centered Coaching®, ABA National School of Bank Card Management, Predictive Index, Malcolm Baldrige Examiner, Job Competency Modeling, 7 Habits of Highly Effective People, Myers Briggs Type Indicator (MBTI)®  and Nova Southeastern University's Executive MBA Program. June's been a constant figure on nonprofit Boards in Ohio, Florida and Georgia. She's a mentor, mom, foodie and self-learned fitness expert. Her accomplishments are rooted in her ability to help organizations and people maximize their talents.
The heart of what we do at Amplify Partners is aimed at intensifying results — personal, professional and organizational. While we partner with a diverse set of clients, they all believe like we do that organizations must be intentional and relentless at ensuring the readiness of their talent to deliver exceptional results and aligning people practices with values, culture and brand. Talent is the differentiator! 
Whether you are a nonprofit, government agency, multi-million dollar entity, or a billion dollar enterprise, if your need aligns with our Practice Areas, contact us.  Our specialized network of talent enables us to align the right resources with your project.