Our Net Promoter® Score is 95! We are in the top 25% of SurveyMonkey's Global Benchmark.

"I cannot say enough about the experience that I had with June at Amplify Partners. June really helped/pushed me to identify my areas of opportunity as well as my strengths. It was amazing to watch my transformation and the perceptions of others as I began to implement the strategies and techniques June brought to the table. I feel much more ready to move to the next level thanks to her coaching!"  Former Client
Dadrien Barnes, a second-year MBA student focused on leadership and organizational behavior, serves as president of the Black MBA Association at Fisher College of Business. He appreciated Stewart's advice that character and authenticity are crucial in establishing a legacy in business. "What really hit me is that you need stay true to yourself," Barnes said. "Your character, your authenticity and making sure not to change what you are for anyone are important. At the end of the day, your legacy is the result of your character."
"June is the consummate human resource executive. She is a skilled generalist in the areas of organizational development, change management, succession plan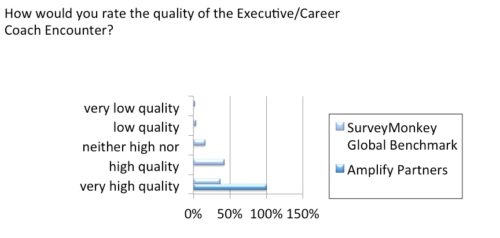 ning and talent development. June is innovative yet pragmatic, strategic yet tactical when needed, and works effectively at all levels. It was an honor to work with her. She is one of the best that I've worked with."   Gerald Nilsson-Weiskott, P.h.D.,Retired Principal & Owner LDG and author, Aging: A Hairy Experience.
"I am grateful for my relationship with June. In 6 months I was able to fast track learning that could have taken years to achieve. She is honest, direct and a great teacher."  Former Client
"I recently had the opportunity to work with June Stewart as a Human Resources business partner and as an executive colleague.  It was one of the most effective and enjoyable collaborative partnerships that I have experienced.  Her depth of knowledge, strong interpersonal skills and direct, even manner were refreshing and incredibly valuable in helping me to move my staff development agenda forward.  Her coaching and facilitation skills supported not only my staff's development needs but also my own.   I highly recommend June as a thought partner, Human Resources professional and business colleague."  Helen M. Imbernino, Healthcare Consultant, Clinical, Quality & Care Management Program Development
"June is truly amazing. I really do not have any suggestions for improving the encounter. I am very satisfied with the resources and tools June has provided me with, which will continue to have an impact well after our sessions. Keep up the great work!" Former Client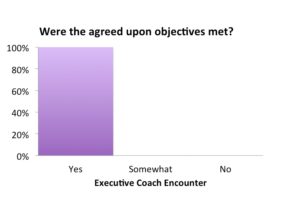 "June Stewart is an experienced and savvy HR professional with a proven track record within the highly competitive specialty retail industry. I was a colleague of June's for 13 years and saw first hand how she led strategic HR initiatives.  She is adept at diagnosing issues, formulating sustainable s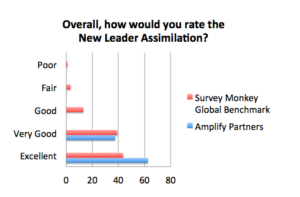 olutions and ensuring alignment during difficult periods of change. June's forthright style, easy-going humor and desire to collaborate made cross-functional work an enjoyable experience. You can count on June to deliver positive outcomes.  I appreciate that she is still just a phone call away and willing thought partner! "  Cheryl Stevens, Senior Vice President Human Resources, Lane Bryant/Catherine's
"My professional journey has had a few starts and stops as I have stayed at home to take care of my children and reentered the workforce. I was doubtful of my skills,  and unaware of how to best communicate the transferable skills I gained while working at home.  June Stewart continues to be the Coach who offers the most straightforward and helpful advice. She challenged me to update my skills, and provided solid coaching on how to sell my experiences. She coached me through compensation negotiation, on boarding techniques, and managing workplace conflict. June is brilliant and effective at helping her clients achieve their desired results. June is second to none."  Dedra Ried, Account Manager
"When I think of June Stewart, I immediately think influential. Her dynamism is undeniable; her sharpness is superior. She imparts wise and sound advice that enlightens, encourages, and equips those within her sphere of influence. June's willingness to share her professional expertise with our STEP Scholars, who are up-and-coming Rutgers Business School students, was an invaluable experience not to be forgotten. As our keynote speaker, she left each student poised and prepared to embark on their educational journey into the business world. And what better way to invoke influence than to position the next generation of leaders for greatness?"  Dr. Terri S. Davis, STEP Executive Director, Rutgers Business School
"I worked with Ms. Stewart for a number of years now with various small businesses under my ownership. I found June to be knowledgeable in all aspects of Human Resources. June takes her large corporate experience and seamlessly adapts helping me to effectively manage people challenges in my business. She is transparent and provides the direction needed to move an organization forward."  Michelle Smith – CEO Yolk Baking Co.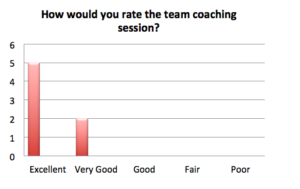 "In the Human Resources arena there are few people who step up to the challenge of being creative, attentive, powerful and accomplished. I have known June Stewart for more than 10 years and have been  able to count on her insight and perspective in a variety of HR related tasks and issues.  When we choose the Human Resource field we realize our careers are more than just a job, we commit to our investment.  The investment in June is always one in which her clients and professional acquaintances get much more than the promise of delivery.  I also have the distinct honor of selecting experts/professionals/gurus to serve as Judges for Case Competitions for the Human Resource Masters program at Fisher College of Business at THE Ohio State University. As a Panel Judge, June did an exceptional job of assisting us and providing distinct and unique perspectives for our students. I always count June as one of the first people I think of for assistance and expertise in the areas of Human Resources, Consulting and practical advice and experience."  Marc Ankerman, President Ankerman Training Solutions — Senior Lecturer and Winner of the 2013 Provost Award in Teaching at OSU
"As our interim head of human resources, June introduced a progressive brand of human resources that focused on enabling the business strategy and reflecting our values in all of our people practices. Smart, thoughtful, transparent and challenging, her leadership resulted in the HR team regularly providing important analytics that separated fact from fiction. June's willingness to actively coach employees at every level, influenced performance and behavioral improvements, which often translated into retaining critical talent. We are glad to have her as a part of our network."  Shannon Skaggs, Chief Operating Officer at Quantum Health