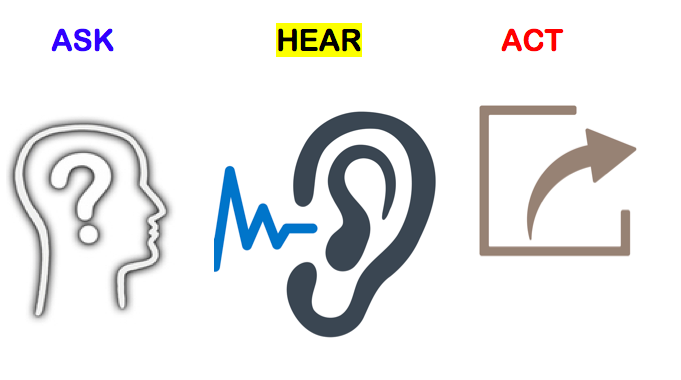 Employees want to know that what they are spending their time producing, creating, designing, delivering, . . . has meaning. Employees want to know their work is significant to their manager, leadership, team, and the broader organization. They also want to know that, in the process of their work, they are learning and experiencing that which will help their continued development and growth.
Maslow's Hierarchy of Needs is helpful in understanding at a very basic level, human motivation.  Inspiring engaged employees means affecting people at the highest point in the hierarchy – self-actualization. This is the place where people are seeking to become all they are capable.  Leaders in pursuit of more engaged employees  can use any of these probing questions in group or one-on-one situations:
How can I better support you?
What can I do to help you?
How can I enable your success?
What else should be considered?
What suggestions do you have for my continued improvement?
It takes courage, humility, and discipline to graciously ask, hear, and act on what employees' share.  There's much to be gained for everyone in this process. However, if this type of inquiry is new for you, proceed thoughtfully. The winning formula to inspiring employees to be more engaged requires leaders to ask questions and respond timely and meaningfully.