Almost 30 years after the Department of Labor published "The Glass Ceiling Initiative" organizations are still struggling with hiring, promoting and retaining minorities & women at management, senior and executive levels. As recent as 2014, the world was given a view of the challenge when Tech companies publicized their employee demographics. The absence of minorities was so profound it created a revival of sorts – a renewed commitment to diversity and inclusion as a business imperative.
Amplify Partners, LLC is committed to creating success stories for diverse hires & Employers. We provide the muscle enabling Employers to move beyond the barriers associated with developing & retaining diverse talent. Concurrently, we are helping people live their goals of thriving careers in Organizations where their talents are leveraged.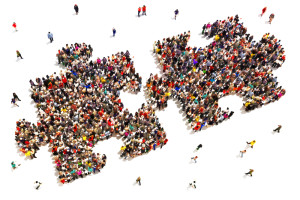 We took our 30 years of corporate experience as talent, people and process experts and created a powerful resource in The Success Partner-Coach Program©. The power behind SPCP© is our proven methods gleaned from our experience as Leaders, Consultants & HR Practitioners in retaining & developing diverse talent, as well as, our personal experiences. The Success Partner-Coach Program© was developed from an Organization AND Client perspective. The Success Partner-Coach Program© helps to operationalize your organization's diversity and inclusion vision and strategies.
Unlike other people-centered programs where it's challenging to quantify the return on investment, SPCP© aligns with performance metrics associated with: innovation, talent management, talent development, and culture . . . The Success Partner-Coach Program©
Adds diverse talent to the pipeline as successors for critical & leadership roles.

Improves retention & decreases turnover of diverse employees.
The win/win outcomes create favorable PR & employment brand narratives.
Improved organization culture, team dynamics, products & services as diversity in thinking is normalized.
Clarifies the path for new hires to successfully use their voices as early as their first 90 days.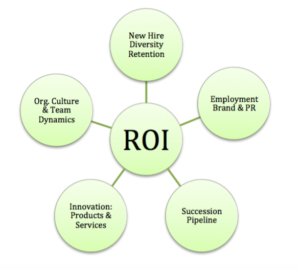 Contact us for specifics regarding SPCP©. 
More information on Diversity & Inclusion:
© 2022 Amplify Partners, LLC all rights reserved.