Leadership Fundamentals is a customized leadership development experience that  guides participants in developing the skills and qualities essential to exemplary leaders. With the use of  tools like the Leadership Practices Inventory (360 Feedback) and APL's Team Effectiveness Scorecard©, this interactive leadership development experience takes participants on a journey that includes facilitated instruction, role-plays, personal reflection, peer feedback, and small group exercises. The goal of APL's Leadership Fundamentals is simple:
Deepen leaders' self-awareness 

Ground leaders with the necessary insight required to lead themselves

and

 others more effectively

Equip leaders with tools and skills to manage with higher levels of credibility and accountability
Great leaders are built not born! APL's Leadership Fundamentals is for anyone responsible for leading others and who desires to improve their leadership – #leadersleading. The topics covered include: 
The leadership contract: obligations, expectations, and choices

Paradigms, Habits & Transformation

Valuing differences

Creating win-win outcomes

Relationship management: being the kind of leader others want to follow

Mastering difficult conversations
The pre and post session work is essential to the program success. Contact us to learn more about the Leadership Fundamentals experience and the relevance to your leaders and organization.

---
Here's what our participants have to say!
"Overall I thought the class was very informative, which is surprising, but I was dreading it. I think comment I had heard from other people who had been through the process gave put me in the wrong mind frame to use the information in a positive way. Once I switched my mindset it was smooth sailing! I would encourage everyone to come in and leave their thoughts about what they think the process is going to be at the door. June is wonderful, energetic, and made the time pass quickly!"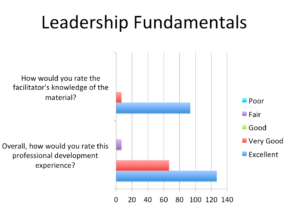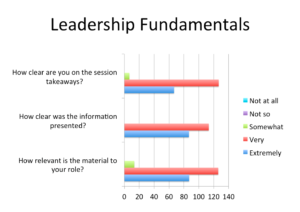 "Have short breaks between lecture topics The interaction was great, would like to see more if that's possible."
"June was extremely knowledgeable and passionate of the material and made the role-playing exercises seem easy. It was a pleasure working with her."