As seen on Forbes.com
At a time when we are overwhelmed with a culture determined to have a say in who we are, it's increasingly difficult to hear and even follow our own voice. We were already navigating the thoughts and opinions of family, friends, teachers and colleagues. After all, everyone has an opinion, and many don't mind sharing — invited or not.
And now we are bombarded with a culture that constantly gives voice via social media. Figuring out who you want to be, articulating it and living it requires a depth of self-discovery, honesty and determination that means listening and responding to your own voice. This is such an important aspect of success that we need to include it on our checklist of professional must-dos: attend undergraduate/graduate school, get internships, engage in service, develop a personal brand…
Being intentional about navigating the impression that we leave others and behaving and interacting in ways that are consistent and reflective of what we value isn't anything new. My mom called it living with integrity. Stephen Covey called it having an end-in-mind way of living. I call it living on purpose.
Whatever you call it, your personal brand has a profound effect on your success. It is the impression and the narrative that results from your interactions — personal, professional and social. Your personal brand is your reputation. So know this: The story of who you are is being told. Your challenge is to ensure that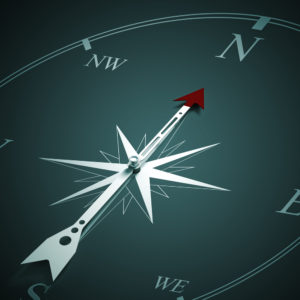 you are telling your story thoughtfully and intentionally. Success means developing your personal brand as a strength. It's that simple and that hard — period. Here are four essential steps to creating and nurturing a righteous personal brand:
1. Live with soul-stirring authenticity. Be clear about your vision and values. Understand the behaviors, skills and experiences that you need to walk these out moment by moment, and be relentless about the consistency with which your words and actions align. Verbalize it. Do it. Live it. Repeat it.
2. Control your narrative with intention. With every interaction, the story of you is being told. The hard work is closing the gap between the vision of who you want to be, how others see you and how you see yourself. Get clear about those behaviors, actions and skills that stand in the way of you living in complete alignment. Your values should inform your choices.
3. Elevate your EQ (emotional intelligence). You can do this by continuously developing your capacity to:
• Adapt easily to change
• Demonstrate an appropriate amount of empathy for others
• React with self-control; monitor and understand your emotions
• Show curiosity; listen attentively; understand why people behave the way they do
• Know your strengths and weaknesses
• Maintain a positive life outlook; be an optimistic and inspirational person
4. Be cognizant of the qualitative value and quantitative cost associated with your credibility. When the interaction or transaction is complete, your credibility lingers. The evidence of your credibility will be apparent when your relationships are immersed with mutual respect. Your seat at the decision-making table is secured as your point of view, input and talent are sought after. There's also the grace that's extended when you make a mistake or fail. Equally important is the sense of peace, power and confidence that you gain along the way. All of these are consequences of developing your personal brand as strength.
Cultivating a righteous personal brand is the result of being able to hear and respond to your own voice. It's about bringing who you are to what you do and how you do it. Delivering your personal brand with consistency creates memorable experiences that have real consequential value. Anyone with long-term, sustained success will tell you that building a personal brand is the price of admission and the foundational work essential for the journey. Verbalize it. Do it. Live it. Repeat it.